Work with a Flexible Agency
Find Better
WordPress
Development Company
Don't wait, get in touch with us now and let's start building something great together!
Expertise and Experience
A WordPress development agency has a team of experienced and skilled developers who specialize in creating and managing WordPress websites.
Financial Advices
By working with a WordPress development agency, you can save time and money by outsourcing the development of your website to a team of experts.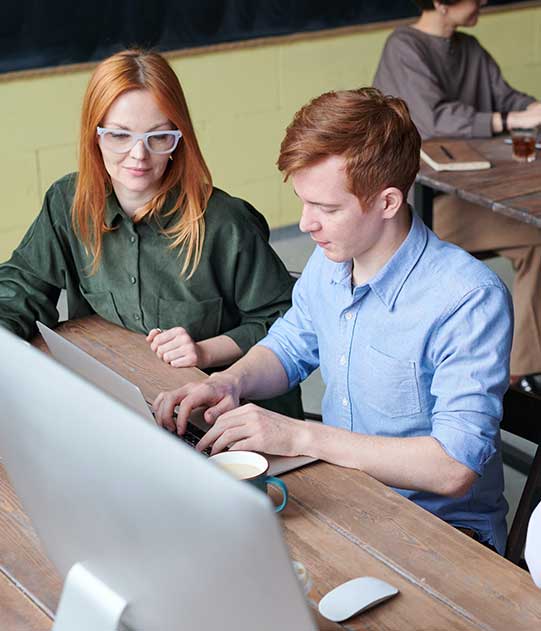 GET STARTED TODAY ?
Are You Ready To Working With Us?
WordPress is a highly customizable platform, and a development agency can help you take advantage of this by creating a website that is tailored to your specific needs and goals. They can create custom themes, plugins, and functionality that help you stand out from your competitors and provide a unique user experience for your customers.
I had the pleasure of working with Webtyu on a complex website development project and was impressed by their professionalism and expertise. Their team of WordPress developers went above and beyond to ensure that our website met our specific needs, and their communication throughout the process was excellent.

Tamalika Smith
- Web Developer
Webtyu exceeded my expectations with their development of my company's WordPress website. Their team was responsive, professional, and delivered high-quality work on time and within budget. They took the time to understand our business needs and goals, and the end result was a website that exceeded our expectations. I would definitely work with Webtyu again.

I was impressed with Webtyu's deep knowledge of WordPress and their ability to create custom solutions to meet our unique needs. Their team was easy to work with and provided excellent communication throughout the project. They delivered our website on time and within budget, and the end result was a website that was beautiful, functional, and easy to use. I highly recommend Webtyu to anyone looking for WordPress development services.
Webtyu has been an amazing partner in the development and ongoing maintenance of our WordPress website. Their team is knowledgeable, responsive, and always goes above and beyond to ensure that our website is up-to-date and running smoothly. Their attention to detail and commitment to quality is unparalleled, and we're grateful to have them as our trusted partner.


Tamalika Smith
- Web Developer